Custom Mudroom & Entryway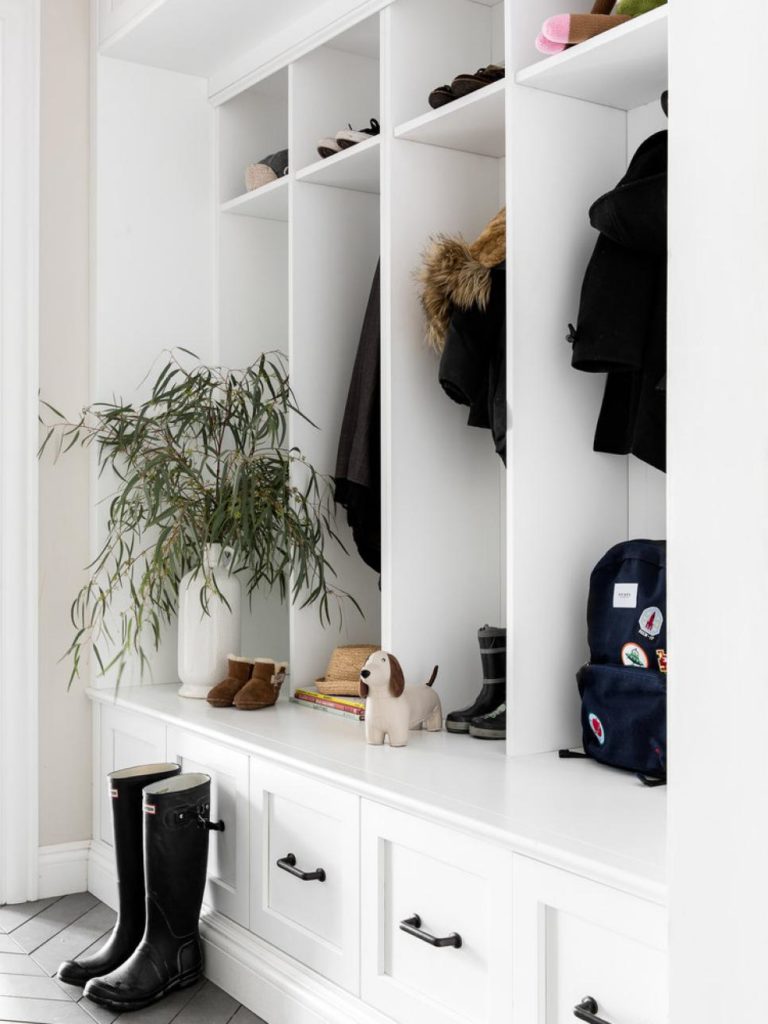 Get your custom mudroom design today. One of the most hectic times of the day is trying to get everyone out the door for school, sports practice or any other event in your lives.  That chaotic scramble for everyone to find their shoes, jacket, keys, purse, backpack or duffle bag.  The last minute running around trying to find that lost item as the clock ticks away and you are running late again.  Not a pleasant way to start your day.  Let Smart Closets FL eliminate this problem and create a storage solution for your family's shoes, jackets, backpacks, and clutter when they enter or exit the house.  Imagine an entryway that beautifully organizes all the items your family needs to get out that door quickly.
The entry to a home is one of the most heavily trafficked areas in the house, so people understandably want to ensure that their mudrooms are as organized and simple to manage as possible. It's where they take their shoes off, drop their bags and store their gear, so when it comes to mudroom design, the team at Smart Closets Florida knows how important mudroom organization is for Florida homeowners, and we go the extra mile to design a practical and functional, yet aesthetically pleasing space.
Our high-grade materials and lifetime warranty ensure that your mudroom won't succumb to scuffs and scratches.
Copyright All Rights Reserved © 2020 Smart Closets Fl
Designed by BG Squared Fl (561) 360-2200 | www.BGSquaredfl.com