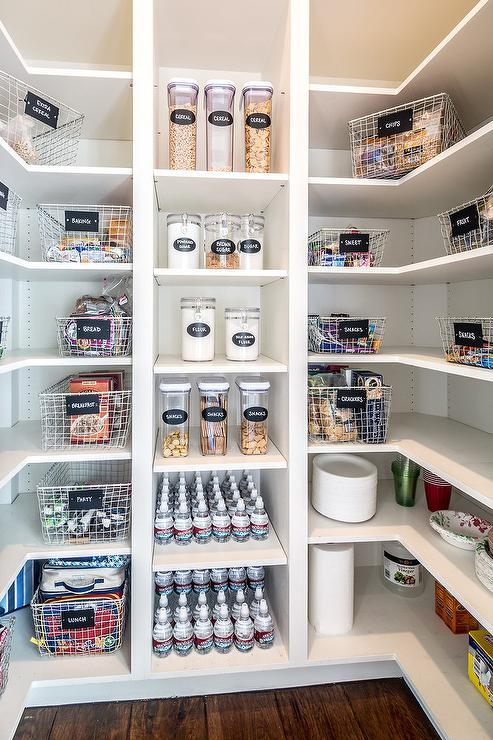 From late night snacks to early morning pick-me-ups, the pantry is a space that should reflect the heart of your kitchen. Whether you are making a cherished family recipe or scrambling to make the kids lunches for school, a custom pantry can help get your day moving more efficiently.
Smart Closets Florida understands the importance of an organized pantry, and we make it our mission to help you streamline your day and get your spaces working for you. Built with your needs in mind, we use only high quality products that are durable enough to withstand even the toughest of days. Let our designers work with you to create the pantry you have always wanted.
The pantry is often a space where canned goods, boxed mixes and cooking appliances are all stored together. This can be a great way to keep all your commonly-used items available at a moments notice, but only if the pantry is organized properly. Our complete line of pantry organization systems has helped homeowners throughout Florida streamline their pantries. This helps you see exactly what you already have stocked and can prevent overbuying. They also have the added benefit of making food more accessible, which encourages families to cook at home using the ingredients they have on hand.
Copyright All Rights Reserved © 2019 Smart Closets Fl
Designed by BG Squared Fl (561) 360-2200 | www.BGSquaredfl.com